François Nars is celebrating the 15th anniversary of the founding of his eponymous company by combining two of his favorite things — beauty products and photography — in a new book.
Nars, creative director and founder of the company which bears his name, did both the makeup and the photography for the book, 15x15. It's due out in mid-November for 30 days only at 15x15project.com.
The book features portraits of 15 celebrities: Marc Jacobs, Isabella Rossellini, Amber Valletta, Dayle Haddon, Naomi Campbell, Amanda Lepore, Daphne Guinness, François Vincentelli, Natasha Poly, Lisa Marie Smith, Olivier Theyskens, Carla Gugino, Shalom Harlow, Tyson Ballou and Jennifer Jason Leigh.
"Basically, I wanted people who reflected my taste, friends and people I admired for their look and talent," said Nars. "I love the way Marc looks, but also what he is and does. I tried to pick people not just for looks, but for talent.
Among the varied images: Nars' photo of Jacobs was inspired by a Richard Avedon image of Sixties supermodel China Machado and Nars Dovima Nail Polish (a tomato-red shade named for another Sixties-era supermodel who was a favorite of Avedon's.) "It is really an homage to Avedon, who I've admired for years," said Nars. Proceeds from Jacobs' image will go to AmFar. Catherine Deneuve in Belle de Jour was Nars' inspiration for his portrait of Valletta.
The Nars lipstick of the same shade, a sheer beige, was the product used in the shot. Profits will go to The Friendly House. Haddon wears Nars' Butterfield 8 Lip Lacquer in a shot inspired by Elizabeth Taylor's role in the movie of the same name. Her proceeds will benefit WomenOne.
Isabella Rossellini appears in a Junya Watanabe top wearing Nars' Misfit Duo Eyeshadow. Her portrait references her most recent project, Green Porno, a series of short films examining the sex lives of bugs. The project was written and directed by Rossellini and features her. Proceeds of her pictures will benefit The Guide Dog Foundation.
"There's something very different on every page," said Nars. "You don't get bored."
Marc Jacobs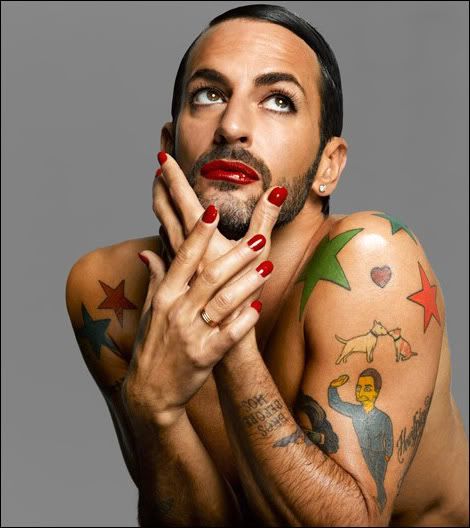 Jennifer Jason Leigh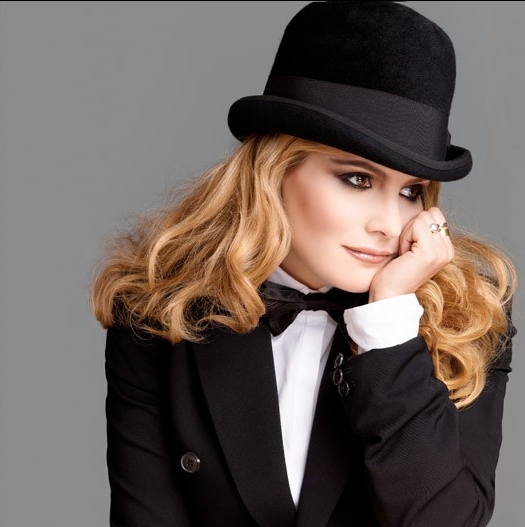 Naomi Campbell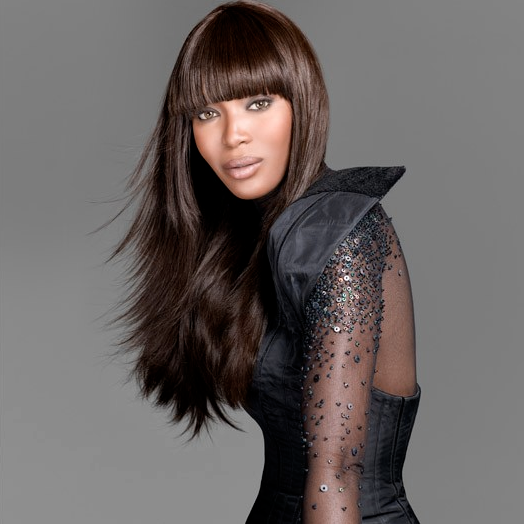 Shalom Harlow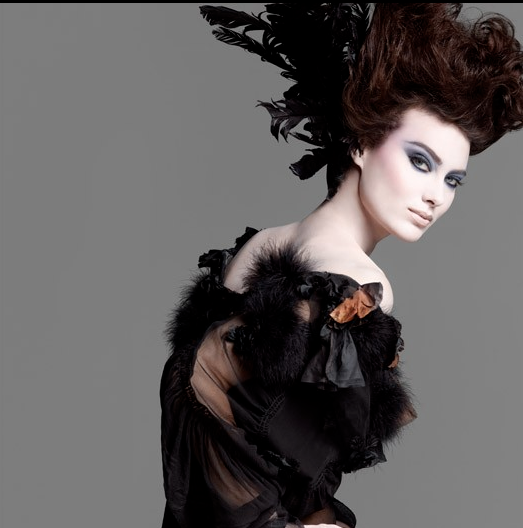 Natasha Poly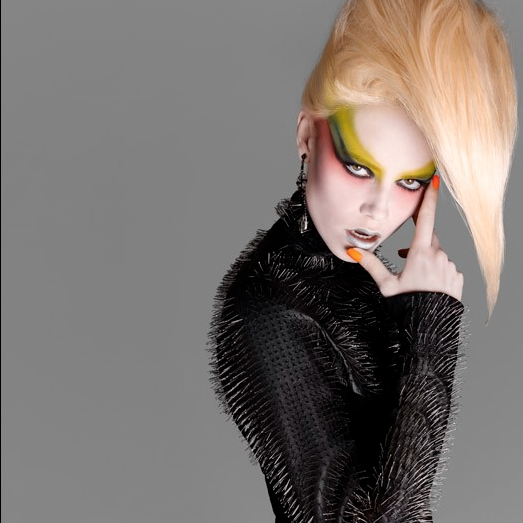 Oliver Theyskens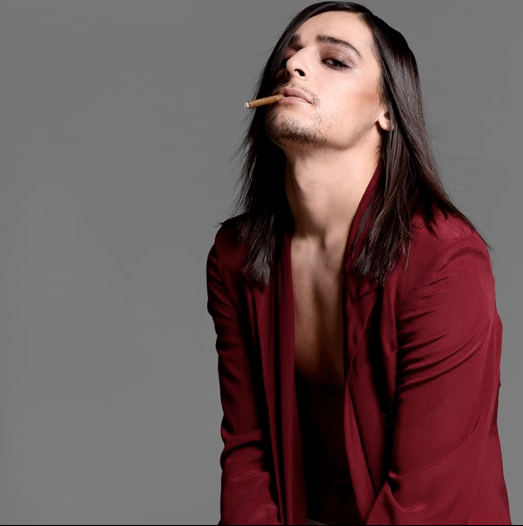 Amanda Lepore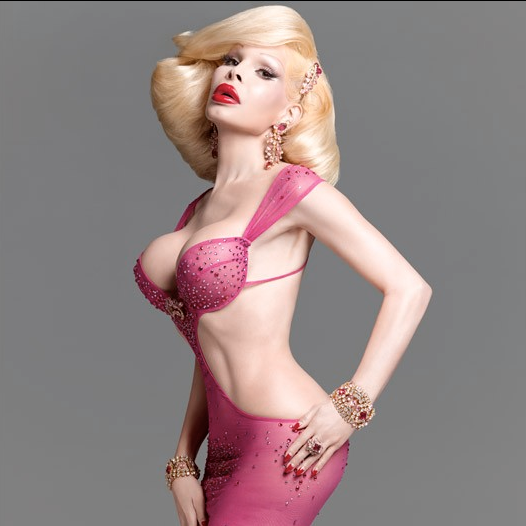 Amber Valletta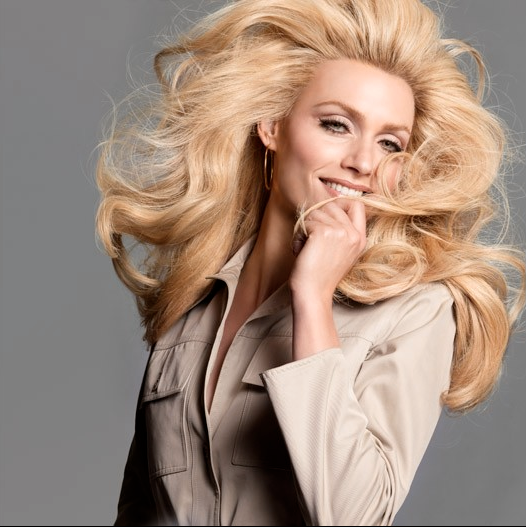 Daphne Guiness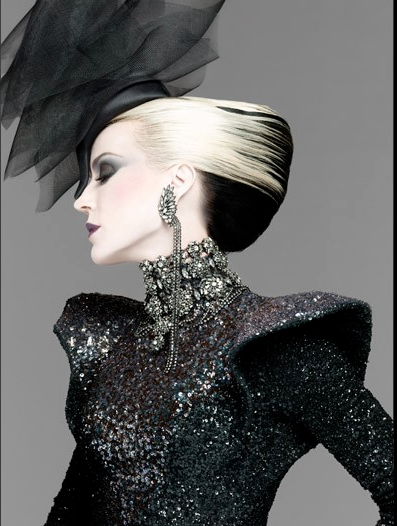 Dayle Haddon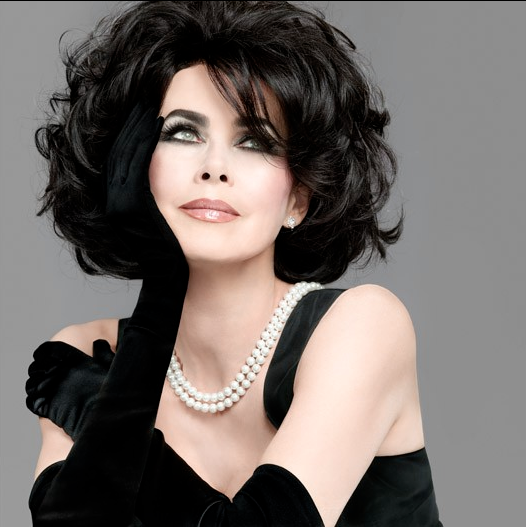 Francois Vincentelli