So another award season is in the midst, and here are my favourites from tonight's show. Before I get into it, I noticed a lot of neutrals such as taupes, beiges, tans and dull metallics like warm silvers. If people ventured into colour, it was cobalt blue or in Cameron Diaz' case, a bright pinkish-coral (a big trend I predict this s/s 09). As always, black is always the safest but this year was all about detail, accentuating curves by cinching or draping and there was a lot of tiering. As for jewellery? Everyone used Turquoise (the stone or colour) for 'pop' against neutrals. Transferable to us mortals come Spring? I think so.
So who is my pick for best dressed? Well, I would have to make it a tie. And like night and day, these two choices couldn't be any different.
Evan Rachel Wood wearing in Elie Saab. This gown oozes sophistication and luxury. I love the detailing and was a definite show stopper while remaining subtle.
And then there was J.Lo...looking like...J.Lo for the first time in years. Smoulder much? This gold Marchesa gown touches on the now-infamous Versace dress she wore to the Grammy Awards years ago.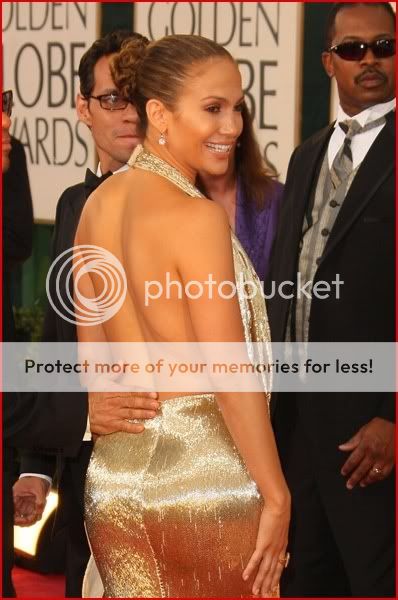 The riskiest dress of the evening belonged to Maggie Gyllenhaal who worse this modified 80's Power-Bitch ensemble from Lanvin's 2009 resort line. It reminded me of Dynasty for all the right reasons. An unconventional leading-lady and actress, it takes someone with a quirky, eccentric take on fashion to pull this off and I think she nailed it.
Otherwise, shoulders were left pretty bare.
Eva Mendes wearing a very origami/architectural inspired dress which really resonated with me upon first glance.
Beyonce is always hit or miss for me, and here, I think that the bead work and detail really accentuates her famous curves. Once again, it's Elie Saab.
Drew Barrymore did it up her way too- in custom made (by Mr. Galliano himself) Dior. This grey design, along with the retro-tousled do and crimson clutch, stood out amongst a sea of 'safe.'
And the gents...?
Zachary Quinto wins for my vote for best dressed man of the evening.